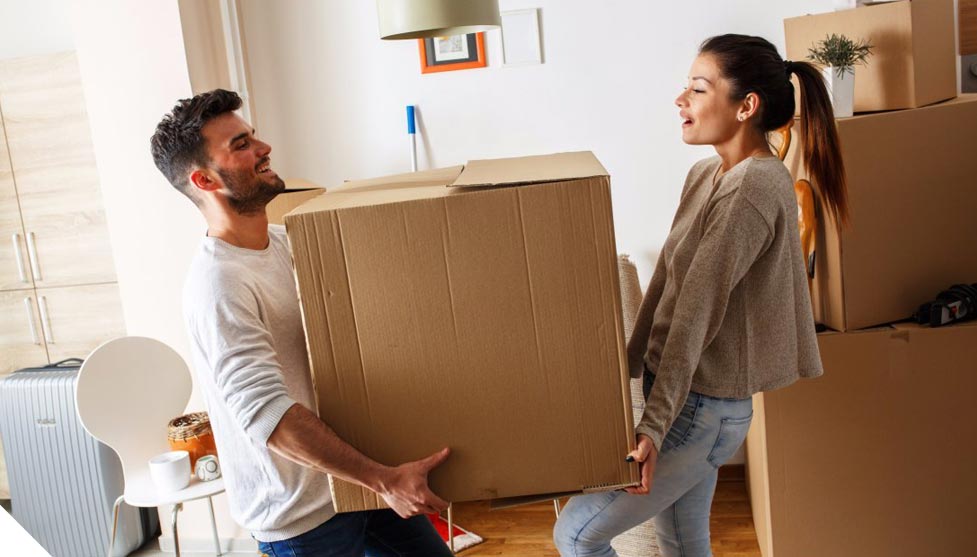 Moving house is one of the hectic tasks to go through. It adds upload if you are shifting during the summer season. However, you may face a gradual increment in problems throughout the shift. Which is why it is advised to hire one of the packers and movers to make the perfect move?
Though they will be taking care of all the hustle and bustle of your shifting you might be in search of some quick tips to make shifting easy during the summer season. This is why we are here with moving tips for the summer season with packers and movers for your move in India.
Make sure to follow this blog until the end:-
1. Start Preparing Mentally
As you are going to shift during extreme heat, you must prepare yourself mentally. The moment you are ready for shifting in such an extreme temperature you will cross the barrier of climate. After this, you won't find any trouble with the climate. As a result, you can shift easily.
2. Plan Your Move Early Morning
To avoid getting influenced by extreme heat, make sure to start your day early. Get up early and start preparing and you will see the difference. One of the advantages, you will get cope up with your household chores early. Once you are done you have all the day to make a perfect move.
3. Keep Your Kids Busy With Games
Shifting during summer is such a juggling task. As the hot climate outside leaves no chance to make shifting difficult. On top of this, if you have kids then you have to take special care of them and keep them hooked up.
It's a next-level challenge to shift with kids as well. The summer season makes it worst, you can even choose to set them with some indoor fame with a bunch of snacks around.
Suggested Read – Tips to Move Households Goods with Kids
4. Packing Tips
Well, the perfect packing of your luggage comes with hired moving companies in india but if you are doing it on your own. Although preparing your luggage would require some extra thoughts and cross points. As some items will be vulnerable to high temperatures and there are threats to expose them to the sun.
Here Are the Tips You Need To Follow for Moving in Summer
Medicine
Sunscreen Lotion
Cosmetics
Cds, Dvds
Mobile Phone Chargers
Laptops, Tablets
Other Electronic Items
To batteries to candles, cleaning products and crayons should be packed separately, and they need to be unloaded at the beginning of the process. However, it is really important to take care of that product that can be damaged by sun exposure.
5. Complete All The Arrangements Before You Move Out
By the time you decide to shift, it is an important thing to consider arrangements in advance. As you are going to move keep a bottle filled up with water in your fridge. Not only has this but considered arranging the utilities in your new house before you move.
If you are going to shift with the help of packers and movers gurgaon then these are some points which will help you to move easily and make you feel relaxed.
6. Take care of your packers and movers during the summer shift
We are human and we need to think about those who are helping us to make our life easy. For instance, we must think about movers as they are there to help you during such temperatures.
To help them work on a hot day, you can consider providing them cold buttermilk, cold drinks, and cold damp towels, etc. However, this step will make them more refresh and more efficient.
7. Take Care of Your Health
It is very important to take care of yourself as you are going to instruct and guide the packers and movers for your shift. It is really important to look after your health. So try to stay hydrated and drink lots of water. Make sure to sip up some water every 15 minutes.
Plan your move by early morning as it will take less time to travel and cope up with your relocation easily and in a short time. Apply sweat-proof sunscreen lotion on your body to protect it from sun exposure.
Don't forget to put on UV protection sunglasses. Avoid the consumption of coffee and alcohol. If you feel any sign of heat exhaustion then try to reach inside and seek medical help.
So these were some of the tips to help you with relocation during the summer season. If you want an easy-going shift then make sure to contact packers and movers delhi so that you don't have to put on stress in such extreme heat.
Related Post